Nitant's journey from brand development to the world's #1 Executive MBA at INSEAD.
From aiming high to overcoming setbacks, Ashutosh's got his dream MBA at Stanford.
From an Indian IT background, Salika's secured 3.17 Crores in scholarships from top US MBA programs.
From facing rejections to securing 1.15 Crores in scholarships
From financial services to management consulting aspirations, Vipasha secured a full 1.67 Crore scholarship at Darden.

Harsh Cracked Wharton with a No brand background
From a 670 GMAT to a 770, Mukul secured a 50 Lakh scholarship at Duke Fuqua.
From a 660 GMAT & a 2-year gap to an INSEAD admit: Discover Priya's transformative MBA journey!
From 9 Years of Experience to IMD Switzerland: Neha's Triumph Over MBA Admissions Challenges!
Medha's Remarkable Journey: 2 Years of Experience to an ISB Admit!
Overcoming a 690 GMAT to Secure a Spot at Schulich Business School!
Ishu's Journey From 3 Years of Experience to Conquering Vanderbilt Business School!
Defying Odds: Gaurav's made it to HKUST with a 680 GMAT Score!
Sunil's 6-for-6 MBA Admits with a 660 GMAT!
From Initial Setbacks to Securing $190,000 Scholarships and Top US MBA Admits!
Bhatt cracked Canada's #1 School despite a GMAT 620, and a gap year in Undergrad
Ashish made it to Columbia with a Low GPA, and 1.5 Year work experience gap!
Nikita received admits to UCLA, Kenan Flagler, and even received a $40,000 scholarship from Tepper!
Arjun got into his dream school ISB, which had rejected him once before.
Siddharth achieved his dream MBA with scholarships after lower-ranked school rejections.
Nilesh cracked three top MBA programs with a $58,000 Scholarship
Darden and Tepper's MBA programs with 1.67 Crores of Scholarship
Jai cracked Darden and Emory with a 60% scholarship!
Tushar went from being rejected by IIM A to being a student at the same program.
From overlooked IT applicant to ISB success
Anubhav ended up with admits to Syracuse and Fletcher.
Vatsal cracked admissions to Duke, HEC Paris and Tepper!
Nishit received an admit from Duke's Fuqua School of Business
Manish cracked a top 10 US business school, Ross!
Accepted to Ross, Duke, LBS, and ESCP as a fresher!

3 top school admits with a $40,000 scholarship despite two years of work gap.
Sonia secured admits to Tepper, Kenan Flagler and Ross with Scholarship

Naveen cracked Emory with 80 Lakhs scholarships
4 top US business school admits and a full scholarship of 1.6 Crores form an Ivy League School
Kish cracked ISB MBA applications in just two weeks!
Cracking a top school for her Second MBA: Garima MBA journey
Once rejected by Duke, but later accepted into a higher ranked B-school, MIT SLOAN
Applicant from a family business background cracked his dream MBA program
Kriti got into Rotman, Canada's best business school.
Anjali was accepted to MBA Program at Ross, Duke, London Business school, and ESCP
Sneha cracks a top US school, Purdue's Krannert
Sunu cracked #1 Canadian business school with a GMAT score of 670
A whooping 80 Lakh in scholarship from Darden
With only 3.5 years experience, Parth lands a spot at Rotman
Srujana cracked University of Massachusetts Boston
Engineer cracked ISB, India's Top B School
Shipra cracks Nanyang Business School after being waitlisted
With a 680 GMAT & 2 years of experience, Akshay cracked Richard Ivey!
Low GPA, High Ambition: Lavin enters top-tier Simon Business School!
In a sea of engineers, Sahil stands out, securing a spot at the competitive MSU Broad!

Aatman lands a spot in the Global Top 30 SDA Bocconi Business School!
Jyoti wins $140K in scholarships from elite US schools Tepper and USC!
From Marine Engineer to McDonough
Suraj stands out from the IT crowd, securing a spot at the prestigious Kellogg SOM!
Damini got into Asia Pacific's #6 business school, Nanyang!
Abhi cracked ISB with a low GMAT score
Ajay received an admit to AGSM with a low GMAT Score
Hemant cracks Carlson School of Management with a low GMAT
Ritesh successfully cracked Rotman, Canada's #1 business school.

With only 2.5 years experience and a 319 GRE, Chahat made it to the Chaifetz School of Business!
Sauvik brilliantly cracked the code to secure admission at ISB!
Sid secured admission at ISB despite low work experience!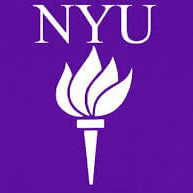 Raj cracked Tuck and NYU Stern with 8 years of work experience!
Saurabh cracked the George Washington University School of Business with an average GMAT score

Ramit cracks Tepper with a high GMAT and a low GPA
With 8 years experience, Anu persuasively secures a spot at the prestigious M7 Kellogg SOM!
With 7 years of experience, Anupriya cracked Oxford Said!
Aditi cracked India's top business school, ISB!
With just 3 years of work experience Pranav cracks Columbia
Gargi got admitted to ISB, India's top business school!
Ankur cracked one the world's best MBA programs, Duke!

Madhu got into her dream school ISB
Pulkit converted top US school waitlists into admits!
Payal Cracked Darden with 80 Lakhs scholarship.
Abhi cracked Tepper and Fuqua!
Neha got into Kenan Flagler and IIM Ahmedabad
Preet scored a $42,500 scholarship to MIT Sloan
Despite a work gap and low GMAT, Ruhi secured admission to UC Davis, a top US business school!
Prasad cracked a US Top School USC Marshall with 8 years of work experience
Yash got into Boston university with a 36 Lakh scholarship.
Pallavi received admit at Texas A&M, from an oversaturated pool
Umesh's story of cracking 5 top US business schools with 2 Crores of scholarships!
Sanchit got into the prestigious ISB
Vikas cracked Cornell with a low GMAT score
Nikhil cracked Richard Ivey and Rotman with just a 700 GMAT score.
Arnav got accepted to UCLA, a top US business school
Sharad was waitlisted from a top 50 US school but got into a top 20 US business school
Raman cracks Tepper with a high GMAT and a low GPA
After 13 rejections, Gaurav triumphantly enters his dream school, ISB!
Pranav made it to one of the leading global business schools, HEC Paris, with low work experience
Krish cracked the US Top business school, Tuck
Alex cracks ISB with just 3 years of work experience

Apoorva got into Rotman's Top-ranked MBA Program
Sushant got accepted to ISB for a 2nd MBA, after being rejected before
Krati cracks London Business School with a Low GMAT score
Rajat got into Schulich Business School!
George lands a whopping $125K scholarship at Mendoza, Boston University!
Kriti cracked Haas and Tuck
How an applicant from the overrepresented Indian male IT background got into Tuck?
From a work gap to a Top global business school admit
Vritti got into INSEAD, Nanyang, HKU & HKUST with little work experience
Mayank cracks Cornell with an average Indian engineer profile
Sejal, with a common tech profile and 690 GMAT, cracks India's premier IIM Calcutta!
With a 9-month work gap, Suchi lands a 40 Lakh scholarship and admission to a top US school!
With 8 years in banking and a 690 GMAT, Rajni secured admission at the esteemed IIM Ahmedabad!
Anusheel got into Mendoza with a 36 Lakh scholarship
Amrinder's made it to his dream business school ISB