How to Get into the UT Austin McCombs MBA Program?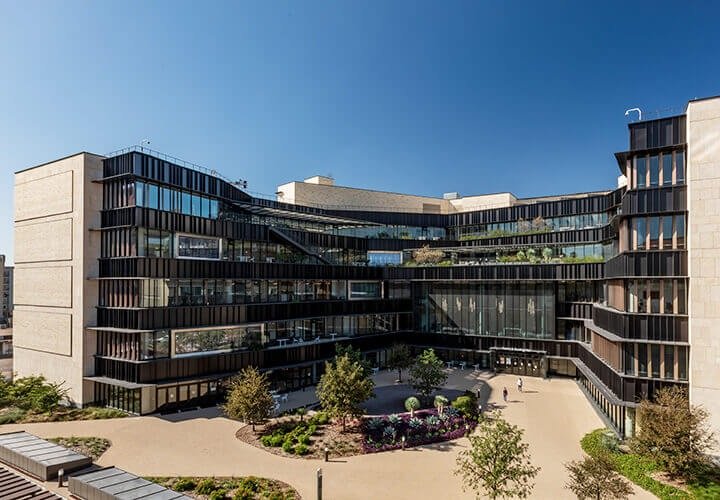 The University of Texas at Austin, also known as UT Austin, is a public research university in Austin, Texas. The McCombs School of Business is the business school for MBA at UT Austin and the oldest public business school in Texas. Besides its main campus in Downtown Austin, McCombs has two more campuses in Dallas and Houston.

The McCombs MBA campus matches the vibes of the city of Austin, where top-class business education and a happening social life go hand in hand. The University of Texas MBA program encourages building teamwork and innovation. Its highly flexible curriculum offers numerous electives to help students pursue their passion.
McCombs School of Business Ranking
The Texas McCombs MBA review by different publications suggests that the B-school has consistently maintained its standards. Many UT Austin McCombs MBA programs routinely feature in the list of top B-school programs. And you can see that the Texas McCombs ranking is under 20 in most cases.


UT Austin MBA Acceptance Rate
University of Texas MBA doesn't publish its acceptance rates. However, Poets&Quants reported the UT Austin MBA acceptance rate for the class of 2022 to be 37%. Note that this was during the pandemic, and the deferments were higher than usual. Since then, the number of applicants has witnessed a steady rise. So, the current McCombs School of Business acceptance rate can be around 27 to 30 %.
UT Austin MBA Program Types
The two main available programs for MBA at UT Austin are
Full-Time MBA
The traditional two-year full-time MBA program is the best choice for an immersive MBA learning experience. The University of Texas MBA program has a flexible curriculum that allows students to explore various career opportunities and enhance their potential as future business leaders.
Executive MBA
The 20-month program is designed for working professionals in Austin who can't leave their job to pursue a full-time degree course. In-person classes are held just one weekend each month, along with three EMBA immersions outside Austin and one week-long global immersion.

Apart from these, McCombs School of Business also runs Evening MBA at its main Austin campus and Weekend MBA programs at its Dallas and Houston campus. However, we will focus on the full-time MBA program, which is most popular among international applicants.
McCombs School of Business MBA Fees
It is vital to know UT Austin fees for its MBA programs before delving deeper into the other aspects of admission. Following are the Texas McCombs MBA fees for the full-time program for the academic year 2022-23 for Non-Texas residents.


| | |
| --- | --- |
| Particulars | Amount (in $) |
| Tuition & Fees | 58,720 |
| Non-refundable Deposit | 2,000 |
| Full-Time MBA Student Fees | 1,000 |
| Laptop Computer | 2,500 |

Disclaimer:- All the above rates are for the 2022-23 academic year. Keep visiting the school's official website for the latest updates on fees and deposits.

Note:-
Except for the Non-refundable deposit, all the other fees are for one academic year.
The cost of tuition is likely to increase by 3-5% each academic year.
Contact the school for information regarding 

International Student Services Fees
UT Academic Health Plan
UT Austin MBA Scholarships and Loans
International applicants like Indians may find the McCombs MBA cost quite expensive considering the current dollar-INR conversion rates. However, you can bring down the overall cost of McCombs school of business MBA fees by availing of various scholarships.

International students can receive scholarships at the same rate as US students. Further, the admissions committee automatically considers every UT Austin MBA student for scholarships. Students can also apply for fellowships run by various trusts and organizations in collaboration with the McCombs School of Business.

Some important McCombs MBA scholarships are discussed below.
Recruitment Scholarships
The University of Texas MBA program offers recruitment scholarships starting from $2,000 to a full waiver of tuition fees. The scholarships are usually in the form of out-of-state tuition waivers or cash awards.
ROMBA Fellowship
The Reaching Out MBA (ROMBA) fellowship is an effort to support MBA education for students who identify themselves as a member of the LGBT community. Each ROMBA fellow can receive a minimum of $20,000 and access to exclusive leadership MBA at US Austin.
McCombs 2nd Year MBA Scholarships
You can apply for continuing your UT Austin MBA scholarships in the second year of your full-time MBA program while in the first year. Such scholarships can be merit-based or need-based.
External Scholarships
You can also apply for external scholarships from private organizations like Juno-MBA scholarships, Salle Mae graduate school scholarships, etc. Every scholarship has different eligibility criteria, so you can research to find the one best suited for your profile.

Apart from the scholarships, you can also consider applying for international student loans from reputed lenders. Some lenders don't require a US co-signer for approval. However, you should consider the following points while considering a loan.
The loan terms might be less favorable to international applicants than to US applicants.
UT Austin doesn't recommend any lenders. You need to do your own research.
Texas McCombs won't co-sign any loans.
UT Austin MBA Class Profile
Check out the McCombs MBA class profile for the class of 2023. It'll give you a fair idea about your chances of getting admitted compared with the average profile of the selected students.


| | |
| --- | --- |
| Particulars | Full-Time MBA |
| Class Size | 270 |
| Average Age (in years) | 29 |
| Percentage of Female Students | 38 |
| Percentage of International Students | 24 |
| Average Work Experience (in years) | 5.5 |
| Average GPA | 3.48 |
| Average GMAT | 708 |
McCombs MBA Deadlines 2022-23
Admission for the UT Austin McCombs MBA programs usually begins in August. The McCombs MBA application process has a total of three rounds of application for its full-time MBA program.

Following are the latest McCombs MBA Deadlines for admission to its full-time MBA Fall 2023 class (Class of 2025).


| | | | |
| --- | --- | --- | --- |
| Rounds | Application Due | Decision Delivered | Enrollment Deposit Deadline |
| Round 1 | October 11, 2022 | December 15, 2022 | February 2, 2023 |
| Round 2 | January 5, 2023 | March 23, 2023 | April 27, 2023 |
| Round 3 | March 28, 2023 | May 4, 2023 | May 16, 2023 |


Disclaimer:- The dates above are retrieved from the B-school's official website. However, they may be subject to last-minute changes. Applicants are advised to check the school's official website before applying. The McCombs MBA application deadline ends at 11:59 PM Central Standard Time on the application due date.
UT Austin MBA Admission Eligibility
A four-year bachelor's degree from a recognized university is one of the basic McCombs MBA requirements. Therefore, every Indian applicant with a recognized 4-year degree like BE/ B Tech is eligible to apply. If you're from a non-engineering background like arts or commerce, you need to have MA/MSc/MCom degrees to fulfill the eligibility criteria.
University of Texas MBA Application Process
UT Austin MBA application process is not very different from other US B-schools. The entire process consists of the following essential components.
Standardized Tests
All full-time MBA applicants must submit a GMAT or equivalent score. However, the UT Austin MBA application process is unique in the way that it can waive the GMAT testing/GRE score requirement in the following cases.
The candidate has submitted an expired GMAT/GRE test score (taken more than five years ago).
The admission committee approves General Test Waiver based on the laid-out norms.
However, securing a valid GMAT score is always advisable, as it can help highlight your application and increase your chances of admission.
English Proficiency Tests
McCombs MBA recognizes both TOEFL and IELTS scores for English language proficiency tests, a must for international applicants from Non-English speaking countries. You can take either of these tests before the McCombs MBA application deadline for the particular round.

Remember, TOEFL/IELTS scores are valid for two years.
Transcripts
Upload copies of your official transcripts/ mark sheets of all your previous academic degrees. The admission committee evaluates these transcripts to determine your ability to manage the rigors of MBA education.
Resume
Your resume should contain all your work experience details post-undergraduate and professional achievements.
McCombs MBA Essay and Optional Statement
The essay is one of the most crucial means of assessing a McCombs MBA application. The admission committee wants to know the applicants, their motivations to join Texas McCombs, and their goals and objectives in their life and professional career.

Starting from 2022, applicants must submit only one essay of 500 words on a given topic. Applicants can provide an optional statement in the essay section if they want to highlight or address certain aspects of their candidacy that are not addressed elsewhere.
Letter of Recommendation
One of the important McCombs MBA requirements is to submit one letter of recommendation with your application. Your recommender can be the person who has assessed or supervised your work and is well aware of your professional achievements. Your immediate superior or professional mentor can be an ideal recommender.

You can send your recommender an invitation to submit recommendations while completing your application. Give ample time to your recommender by sending the invitation as early as possible.
Application Fee
The McCombs MBA application fee is $200, which is non-refundable. Once you submit the completed application form with the essay and recommendation letter, you'll be required to pay the fee.
Video Assessment
The McCombs School of Business application process has introduced video assessment from the 2022-23 admission cycle. The video assessment provides an excellent opportunity for the applicants to share their stories and thought processes with the admission committee.

It would be a great chance to show the admission committee who you really are and what unique personality traits you carry. Once you submit the application form and the prescribed UT Austin fees, you'll receive access to the video submission platform. You'll have seven days to complete the video assessment.
Texas McCombs Admissions Connect
These are virtual interactive sessions where you can engage with current full-time MBA student members of the McCombs Admissions Committee. Registering for such sessions is not mandatory but highly recommended. You can get valuable insights about the MBA program and the campus environment through your interaction with current students.

These sessions are not evaluative. However, your host can pass any information you shared during the session to the admission committee. So, maintain a cordial and pleasant conversation, and be alert while sharing information.
Career After McCombs MBA
McCombs MBA grads regularly bag good employment offers from top global companies. Companies like PriceWaterhouseCoopers, Ernst & Young, Deloitte, Credit Suisse, Microsoft, and many other top recruiters regularly visit the UT Austin MBA campus. Besides, the B-school has a thriving network of alumni that helps students network and land their first job. At McCombs School of Business, you'll get plenty of opportunities to develop your leadership skills and fast-track your career in management.
FAQs related to MBA at UT Austin McCombs School of Business
1. Is work experience mandatory for the McCombs MBA program?
No, it's not mandatory. However, you can see in the class profile that the average work experience among MBA students is 5.5 years. Therefore, a few years of work experience after your undergrads will definitely add more value to your resume.
2. Is GMAT required for MBA in UT Austin?
There is no minimum GMAT requirement for MBA at UT Austin. However, a GMAT score of 700+ is considered a good score. You can also secure admission with a lower GMAT score if your overall profile sits well with the admission committee.
3. How hard is it to get into UT Austin for MBA?
Students applying to get admission into UT Austin business will strive to meet the high standards set by the university as the admission process is highly competitive. However, with a well-crafted application, you can improve your chances of acceptance.